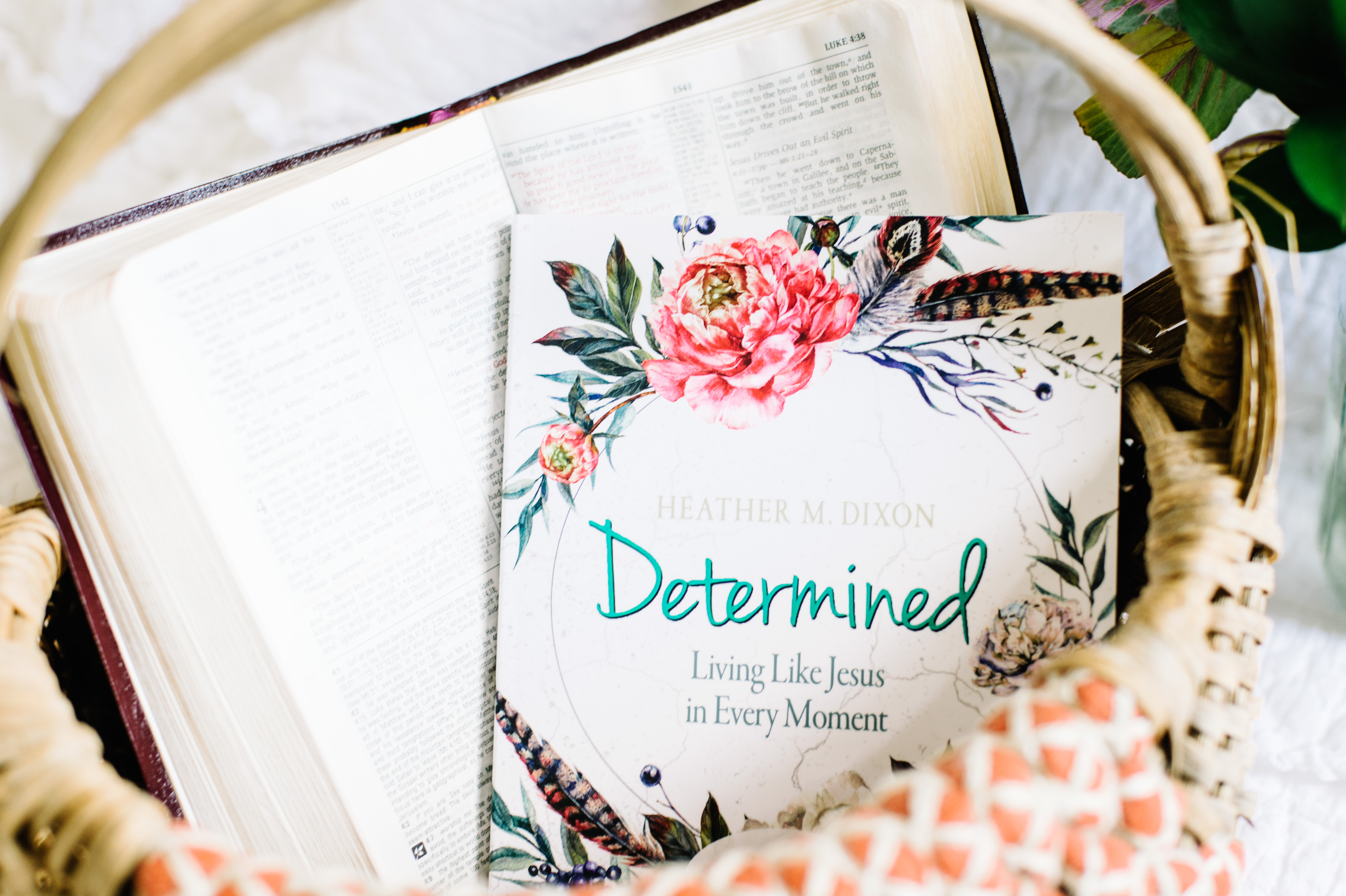 Two years ago my husband and I committed to daily prayer together over our son's schooling choices. He was transitioning from elementary school to middle school and we knew this decision was an important one. We thought we might be praying over this decision for a few weeks, but God had another timeline in mind. That's how we entered into a long and unexpected season of waiting for an answered prayer.  
It wasn't always easy and we often were frustrated with the timeline, especially in the beginning. But as we waited in prayer, something began to change. Not in a few weeks like we expected, but a few months later, the rich rewards of our commitment to prayer in waiting became evident: 
Daily prayer is a constant reminder that God is in control

.

Even though we are walking into the unknown, the habit of continually bringing our hearts to God soothes anxiety and worry that might threaten to creep in. Comfort is found in our daily pause to acknowledge that God's ways are higher than ours.
A prayerful heart is a thankful heart.

What began as a request for answers turned into an outpouring of gratitude. As Tom and I waited for God to reveal Himself, God grew an attitude of thankfulness in us both. The language of our prayers shifted from "God we need this answer please" to "God you have blessed us so."

Prayer gives birth to emotional intimacy.

Prayer connects us to the people that we are praying with. I look forward to my prayer time with Tom because I know it will be precious time spent together. If you want to build a closer bond with someone, praying together is a wonderful way to start.
It's this last reward that echoes in my mind as I read through the gospel of Luke and find Jesus at prayer regularly. One of the first observances of Him in communication with His Father is not a minor one. Big things happened after Jesus prayed in Luke 3.
When all the people were being baptized, Jesus was baptized too. And as he was praying, heaven was opened and the Holy Spirit descended on him in bodily form like a dove. And a voice came from heaven: "You are my Son, whom I love; with you I am well pleased." Now Jesus himself was about thirty years old when he began his ministry.

Luke 3:21-23a
This moment marked the end of a silent era for the people of God and the beginning of Jesus' ministry to the entire world. Jesus' prayer paved the way for the movement of God. As I think of the Savior of the world on His knees before the start of something that changed everything, I have to ask myself if I am as committed to prayer as He was, especially during seasons of waiting.
Prayer draws us close to our heavenly Father because it's how we communicate with Him. During our season of waiting as we prayed over which school would be the best fit for our son and our family, I learned a very important faith lesson: a determined commitment to prayer increases intimacy with our heavenly Father.
…a determined commitment to prayer increases intimacy with our heavenly Father.
Like the divine communication following the opening of the heavens, we can know that the deepening of our relationship with God will follow the bowing of our heads in prayer. And that changes everything. 
Are you moving through a season of waiting? Spend some time in prayer today, perhaps even writing your thoughts out in a journal. Ask Jesus to give you a heart that yearns for prayer because you yearn for Him. The task of prayer may seem like a simple tip to incorporate into our daily lives, but it yields powerful results for connecting our hearts with Jesus.
Live in prayer. Live determined. Live like Jesus.
I'm rooting for you, always.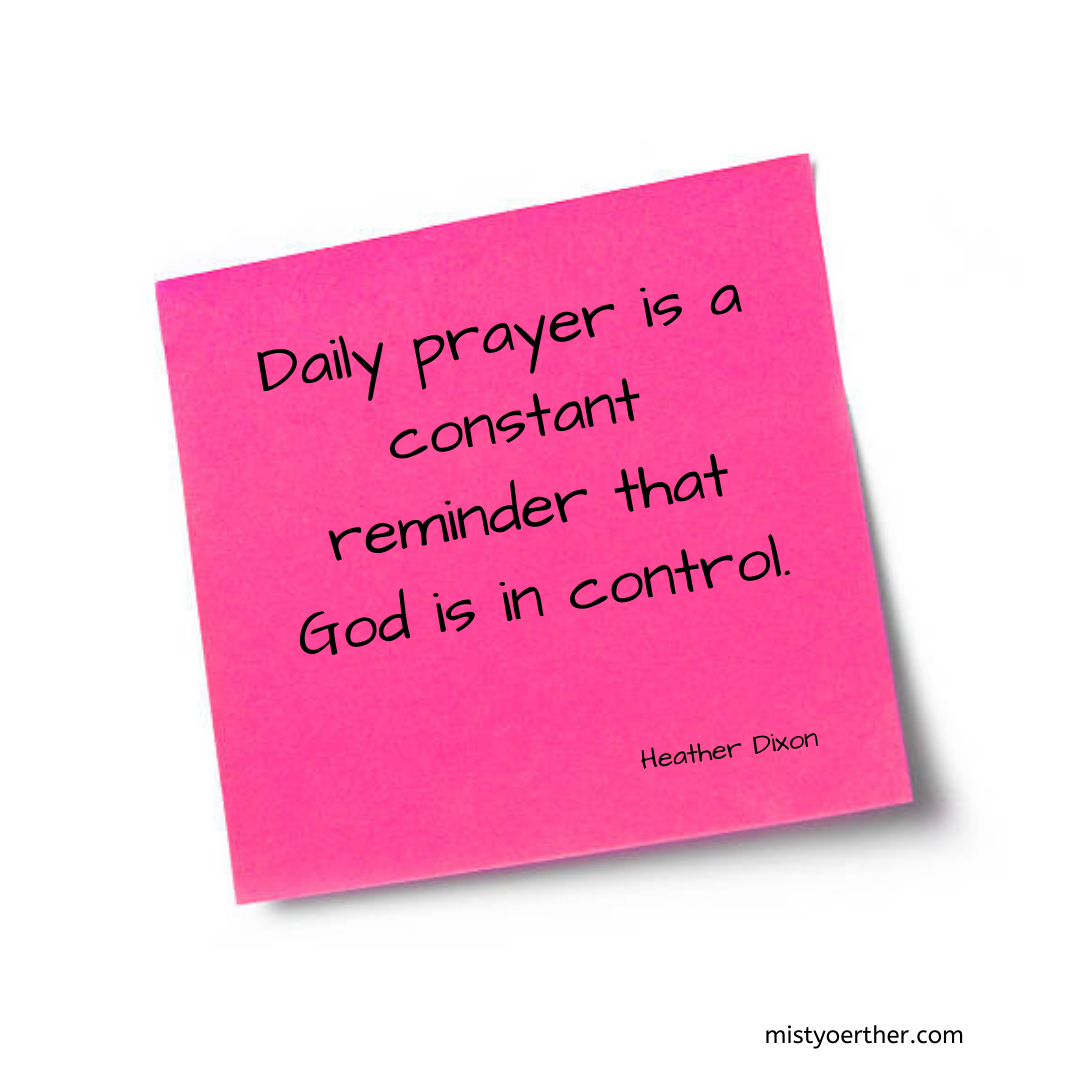 Adapted from Determined: Living Like Jesus in Every Moment by Heather M. Dixon, © 2019 by Abingdon Press. All rights reserved.
Determined: Living Like Jesus in Every Moment is a six-week Bible study on Luke. This study is for the woman who wants to intimately connect with a Savior who remained laser-focused on His mission to love the world. She also wants to know exactly how to spend her time to be a force for God's good. She wants to live intentionally to embrace abundant life because she wants to live, determined. Just like Jesus.
---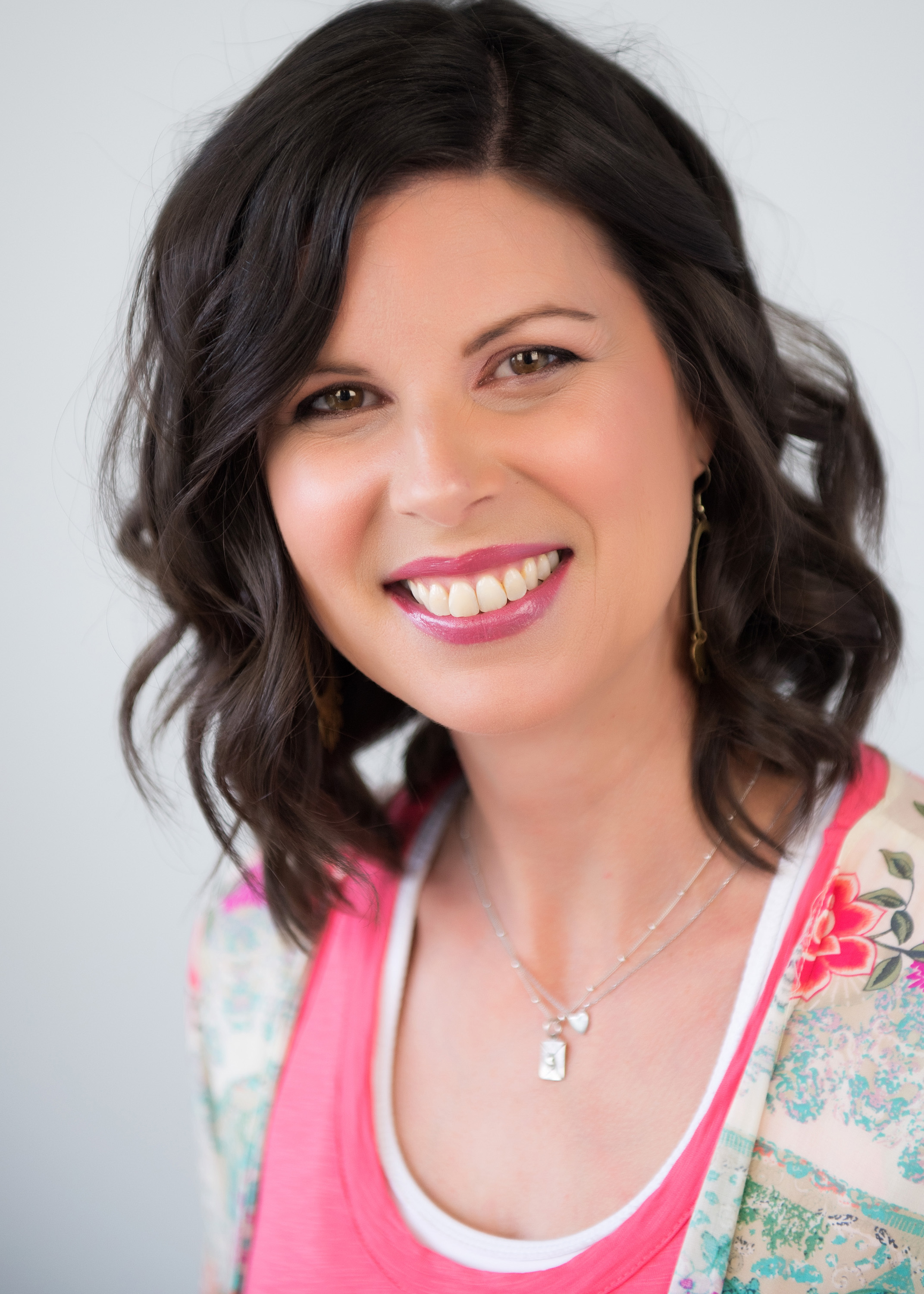 Heather M. Dixon is an author, speaker, and Bible teacher who understands living with a story that is not easy. Diagnosed with an incurable and terminal genetic disorder that she inherited from her mother, she is passionate about encouraging and equipping women to trust in God, face their greatest fears, and live with hope, especially in the midst of difficult circumstances. When she is not blogging at The Rescued Letters or speaking at women's conferences and events, Heather loves to make the most of everyday moments such as cooking for her husband and son, brainstorming all the possible ways to organize Legos and superheroes, checking out way too many library books, or unashamedly indulging in her love for all things Disney. Heather is a regular contributor to Journey magazine and the author of Ready: Finding the Courage to Face the Unknown and Determined: Living Like Jesus in Every Moment. Her third Bible study will be released in September 2020.  
Helpful Links from Heather:
Heather's Website: http://therescuedletters.com/
More info about the Determined Study: https://therescuedletters.com/determined/
The Determined Bible Study on Amazon: ​https://www.amazon.com/dp/1501878867/ref=cm_sw_em_r_mt_dp_U_JfXoDbWJ8963J
Heather on Facebook: https://www.facebook.com/rescuedletters/
Heather on Instagram: https://www.instagram.com/rescuedletters/
Heather on Twitter: https://twitter.com/rescuedletters