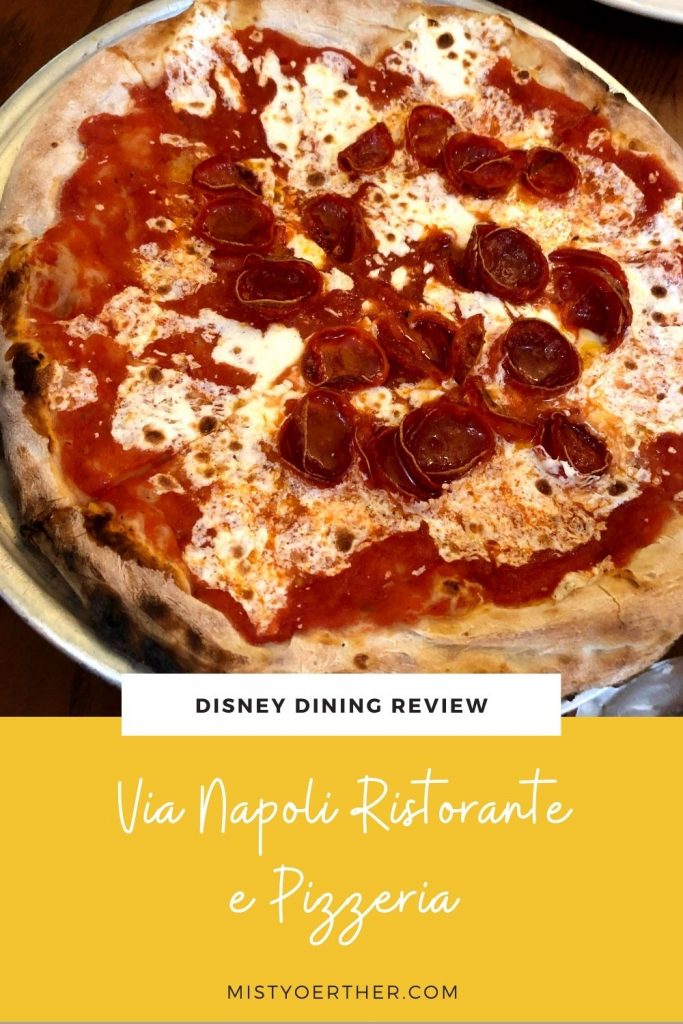 If the smell of wood-fired pizza, made with the freshest ingredients and house-made mozzarella isn't enough to bring you in – maybe the Italian flour and water flown in to ensure that the best ingredients are used in this family-friendly restaurant will do it for you. Via Napoli is located in the Italy Pavilion at Disney's EPCOT®, you can fit it in to any schedule for the day.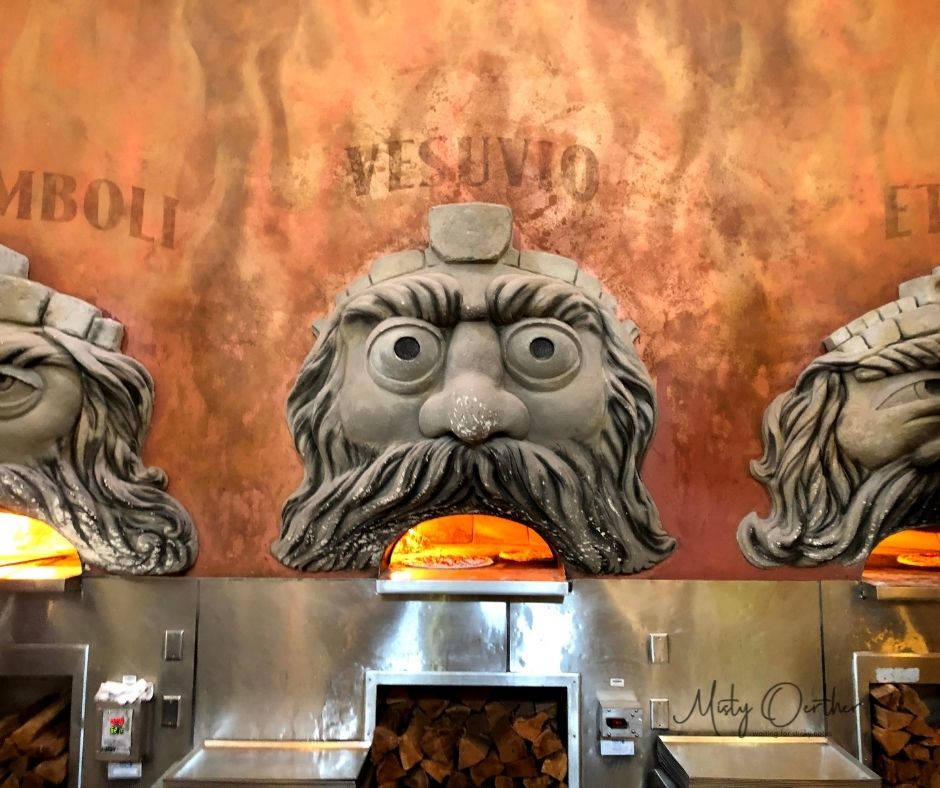 The fun thing about this restaurant is that it is buzzing with Italian atmosphere, and a mostly open kitchen. Who doesn't want to watch their pizza cook in one of the three brick wood-burning ovens? The ovens are cleverly named after the three active volcanos in Italy – Mount Stromboli, Mount Etna, and Mount Vesuvius.We/I have visited Via Napoli on a few occasions: the first time on my 40th birthday – "Around the World" where we had the chance to explore the amazing drink menu. The wine list will make you smile, trust me — I mean, Italian wines, friends. It barely gets better than that. Don't skip out on the specialty cocktails. We tried the sangria and – my personal favorite – the Italian Margarita. Which also made my Top 5 Drinks in Around the World list, and has limoncelo – yum.
 On the same trip we enjoyed the Risotto balls appetizer and a Picccante Pizza – with yummy sausage, that we customized to make half pepperoni. Double YUM! Definitely enough to share among 4 people. 
Just in October we went as a whole family, when my daughter and I discovered the Quattro Formaggi Pizza – white pizza. I enjoy white pizza from all the local and non-local spots, and we declared this is the best we've had.

We also enjoyed the bread and oil and shared two large pizzas for a family of 6 – three adults and three hungry kiddos. 
Quattro Formaggi Pizza – white pizza. 
Oerther Rank
{Oerther Rank Scale: 1 – we could skip it , 3 – we would go again, 5 – not to be missed, ever.}
Quick Review
Location
Italy Pavillion
EPCOT®
Service
Table Service
Disney Dining Plan
Disney Dining Plan is not currently available
Recommended Audience
Families, Kids
Price
$12-55/person, sharable entrees like pizza
Menu
Italian
Full Menu